The Ergibay Wind Farm is planned to be constructed in the Borodulikha District, Eastern Kazakhstan. The site is located 12 km south of the town of Zhezkent, 14.5 km from the operating Zhezkent substation 220/110/35/10 kV. Schematic map of the wind farm site: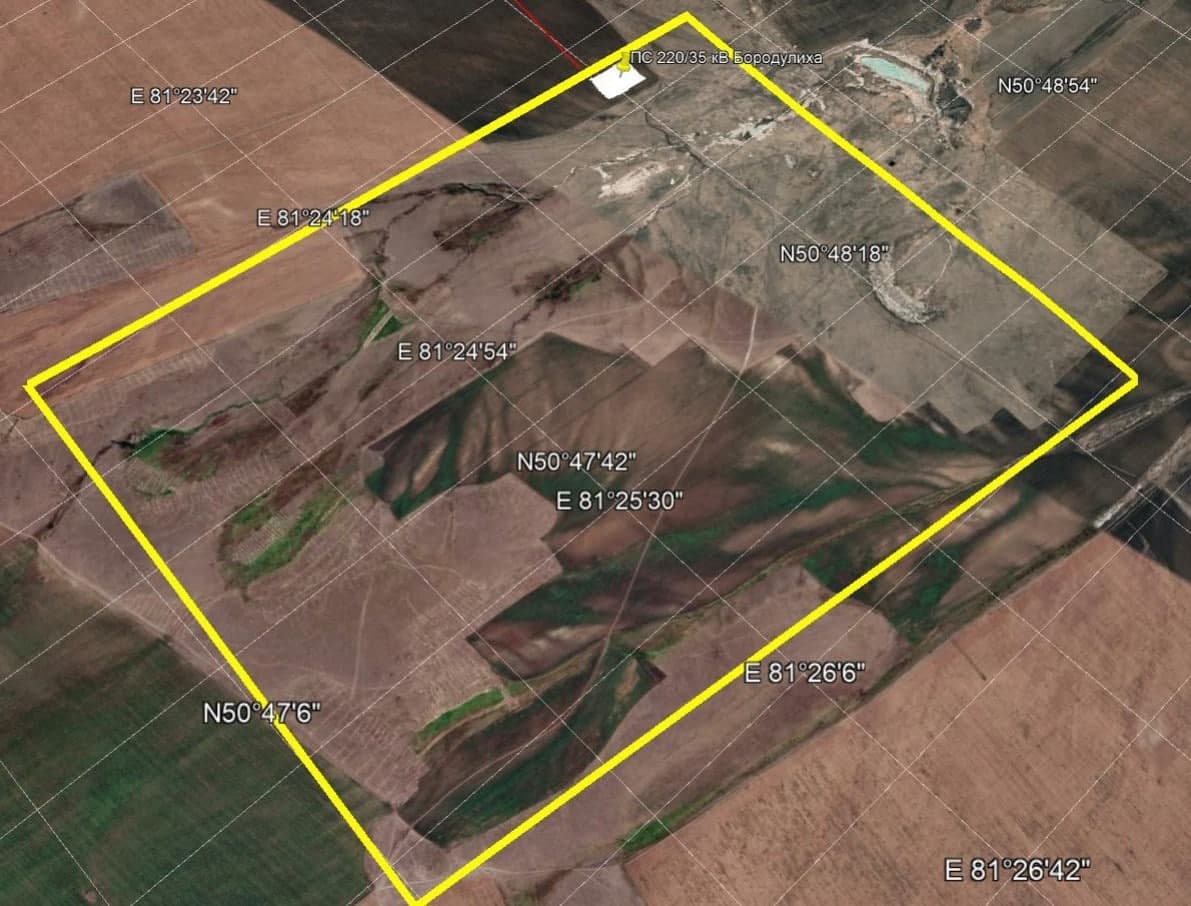 Project Exclusivity
The Ergibay Wind Farm has no analogues in the Republic of Kazakhstan and is one of the largest farms in the post-Soviet space. Similar wind farms operate only in Ukraine (such as Primorskaya Wind Farm and Botievo Wind Farm).
By the end of 2021, RNA Energy's green portfolio is planned to reach more than 1 GW at solar and wind farms located in Kazakhstan, in particular Aktobe, Turkestan and East Kazakhstan Regions.
Power Generation Scheme
The wind farm will generate power for the power utility system at a voltage of 220 kV from the Ergibay Wind Farm's power collection substation 35/220 kV. The wind power of 200 MW will be generated at a voltage of 220 kV for the existing overhead line 220 kV No. 207 "input-output". For this purpose, the following power grid facilities should be constructed:
a power collection substation 35/220 kV with two transformers 2×160 MVA and outdoor switchgear 220 kV according to the 110-5AN scheme, to be constructed at the wind farm site
two single-circuit overhead lines 220 kV from the Ergibay Wind Farm's substation 35/220 kV to the overhead line 220 kV No. 207. Furthermore, the entire length of AC-240 wire, which is 71.2 km, should be replaced with a composite wire with a higher current carrying capacity, such as ACCC-Casablanca 270 (the wire cross-section assumes further expansion of the wind farm)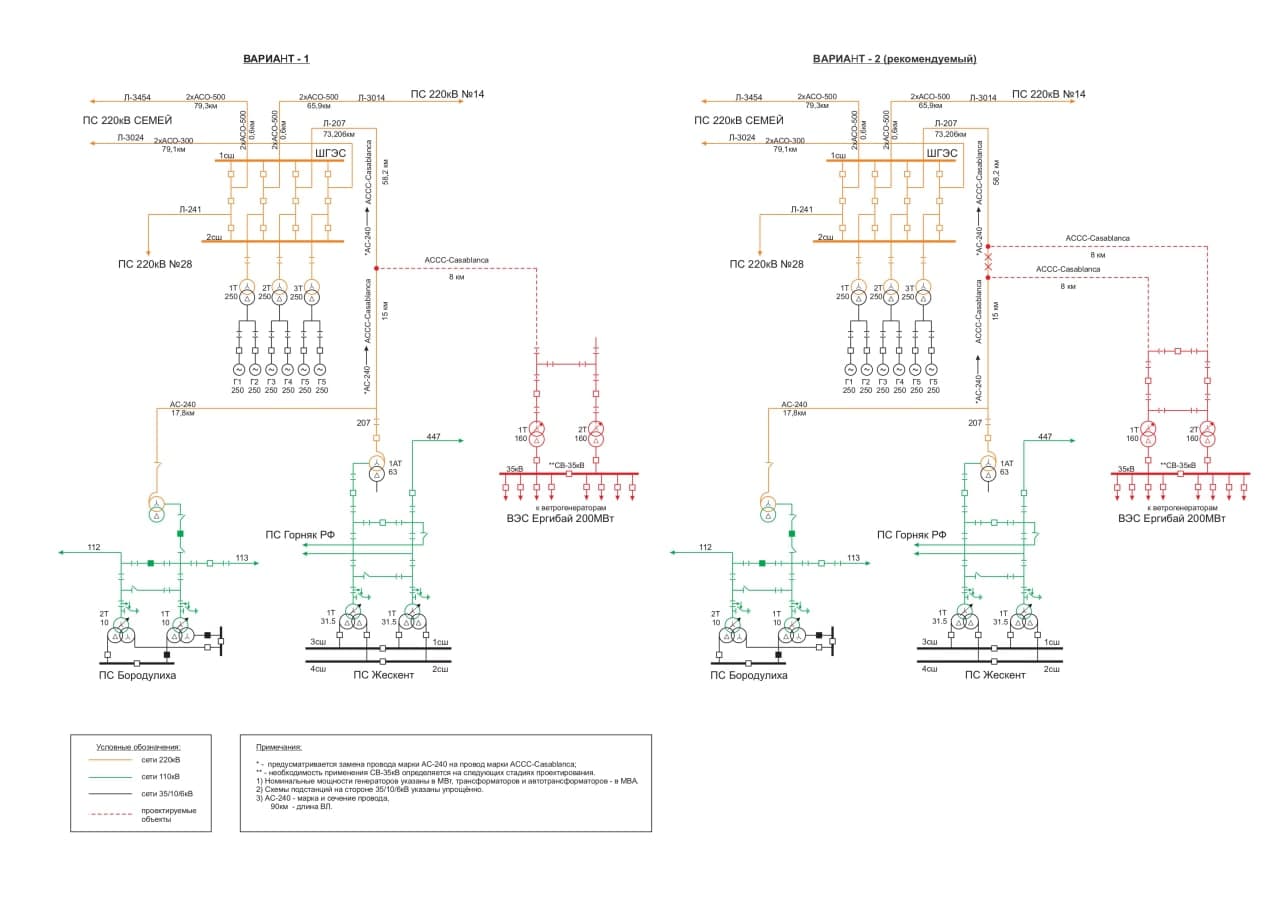 Commercial Risk Assessment
The wind potential was analysed in the area of the proposed construction site. The measurement mast is planned to be installed at the site in Q2-3 2021 to measure the speed and direction of the wind in the given area for the period of 2021-2022. In this situation, the risk of too high wind speed (more than 25 m/s) is more likely. As a result, the wind farm will have to temporarily suspend the operation of its wind turbines to prevent their failure.